Who are we?
Fortech creates IT solutions for business. We develop mobile and web applications used by clients in Russia, USA, Australia, Germany, UK and Israel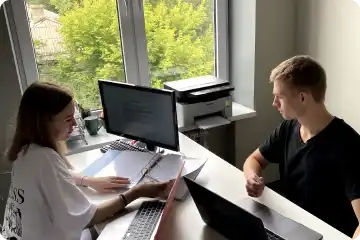 How do we work?
01.

Improving skills in the company

If your skills need an upgrade, we'll help you to improve them.

02.

Keeping work-life balance

We have fun, working and relaxing together.

03.

Giving Career Opportunities

Monitor and encourage employee progress.

04.

Driving the IT community

Created our own education system to enter web-development.